Profits profit Non-profits
New Wine TKLR supports, promotes and invests in non-profits that share the Gospel of Jesus Christ around the world and care for causes like ending injustice, wars, slavery, and violence. You can discover them below.
​
We are driven by a radical hope that the cycle of human trafficking can be broken
​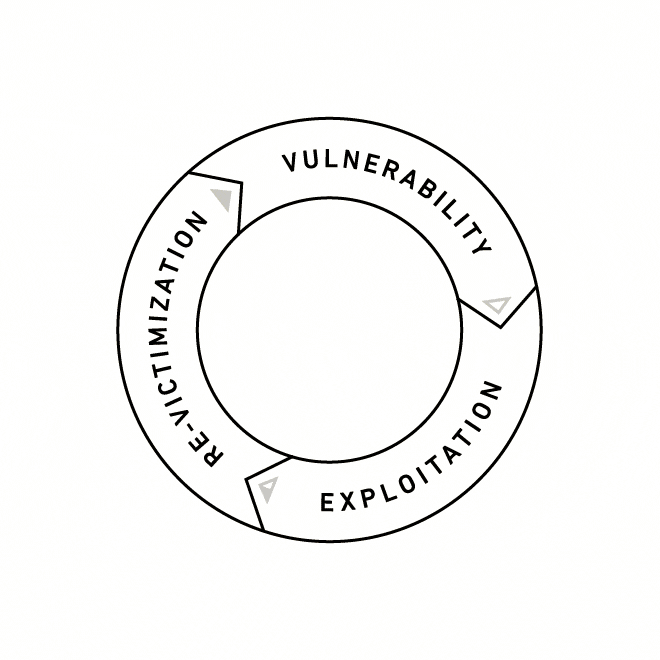 ​
REACH, RESCUE, RESTORE
Because the problem looks different everywhere we work, so do we. Our programs are designed to work together, but can also stand alone–filling critical gaps in the countries and communities we work in.
Take a closer look at our proven solutions around the world.
​
​
For 2000 years, the Jewish Messiah has been hidden from the Jewish people… but today Israel is awakening to the Gospel!
​
This awakening is not in the local square but online, as thousands of Israelis are responding to our Gospel outreach. Our websites and social media platforms are a destination for seekers all over Israel, packed with testimonies, apologetics videos answering atheists and rabbinic objections to Jesus, and many more faith-related topics. In these videos, we defend our faith with apologetics and challenge non-believers to investigate and reconsider their views about Jesus. Every day our team responds to seekers from all over Israel, hungry to know more about our Messiah. In addition to our outreach in Hebrew, we have seen millions impacted all around the globe with inspiring films such as our series of Jewish testimonies, I Met Messiah.
About Pastor Benny Hinn
People around the globe know Pastor Benny Hinn as a noted evangelist, teacher, and the author of best-selling books including Good Morning, Holy Spirit, Prayer That Gets Results, Blood in the Sand, and Lamb of God.
​
His TV program, This Is Your Day, is among the world's most-watched Christian programs, seen daily in 200 countries.
​
His popular website and ministry app reach millions of people every single day in areas of the world that may not otherwise hear about the Gospel.
​
Yet there is much more to the story of the man, and his ministry, who has impacted the world for more than four decades with the life-saving and miracle-working message of the Gospel of Jesus Christ.
​
Our Mission…
​
The mission of World Healing Center Church/Benny Hinn Ministries is to:
​
"Go into the world. Go everywhere and announce the Message of God's good news to one and all" (Mark 16:15) by all possible means.
Established in 2021, New Wine TKLR is about loving God, and loving our neighbor as we ourselves are loved by God.
The Gospel is the story of the greatest act of love ever performed. God so loved us that He gave His one and only begotten Son that whosoever believes in Him shall not perish but have everlasting life! (John 3:16)
We love God because He first loved us and when we come to know the love that God has for us we are able to love our neighbors, because we start loving them the same way God has loved us. This is why sharing the Gospel is essential, not only do we give opportunity for people to receive this beautiful gift of everlasting life that Jesus offers, but we also give them the opportunity to know what true love is.
This is why at New Wine TKLR we are all about sharing the wonderful Gospel of Jesus Christ at all costs, by all means and with love always!
The Word Comes in Many Styles
SHARE JESUS WITH THE WORLD
Our clothes are designed to start conversations about the Gospel of Jesus Christ, to allow you to share the love of God and to tell the world that the King of kings and the Lord of lords is coming back for His Bride, "Therefore go into the highways, and as many as you find, invite to the wedding." (Matthew 22:9)
We Love Jesus & Our Neighbors
OUR MISSION IS TO BRING LOVE TO THE WORLD, WITH JESUS.
New Wine TKLR is above all a community with a Jesus-centred approach. God is love and in this stone cold world we need Him and His love more than ever. We are committed to share the love and Gospel of Jesus Christ to the world at all costs, by all means and with love always!